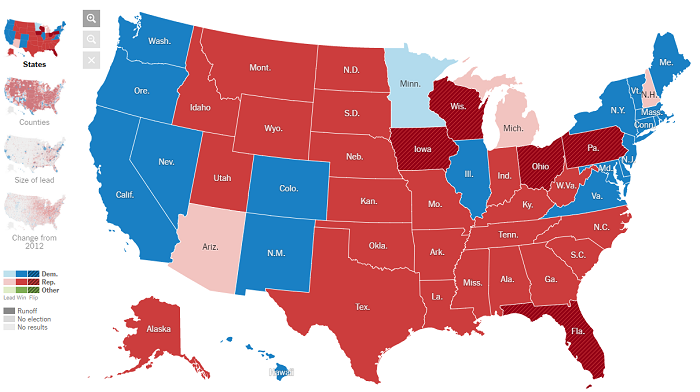 The decline in global markets since Tuesday's presidential election probably has no bearing on the market's long term prospects, said Richard Schroeder, CFP®, Chief Investment Officer of Level Financial Advisors.
"Presidential elections, at worst, often have a short-term effect on stock prices," Schroeder said. "Gains or losses due to the election usually persist for a few weeks to a few months. What really influences the stock market long-term is the strength of the world economy and the technological and operating innovations made by companies who are constantly striving to increase their profits."
Presidents themselves have very limited power to affect the economy, Schroeder also noted. U.S. presidents have to work with Congress and other interest groups to make changes to laws and regulations that affect businesses and the economy. Even then, businesses will continue to change and innovate in order to improve their sales and profits.
"In the end, no current event – whether an election, a natural disaster, a war, or other societal disruption – will determine the market's long-term trend nor will any short-term market trend give you any useful information about where stock prices are headed," Schroeder said.
Of more concern to investors lately have been the struggles of The Federal Reserve and of foreign central banks to decide whether to increase interest rates or to continue holding rates low in order to spur more economic growth.
Market watchers believe the Fed has been leaning towards raising short-term interest rates in December, which would be only the second interest rate increase since the financial crisis of 2008.
Although higher rates are generally seen as a negative for stock prices, the Fed is starting from a low base (with short term rates at 0.25%), and has promised to raise rates very slowly. The fallout from such rate increases may be limited and may already be reflected in stock prices, Schroeder said.
He urged investors to remain calm and focused on the long-term. Anyone who has concerns should contact their Level advisor, and, if necessary, schedule a meeting to discuss their long-term financial plan.