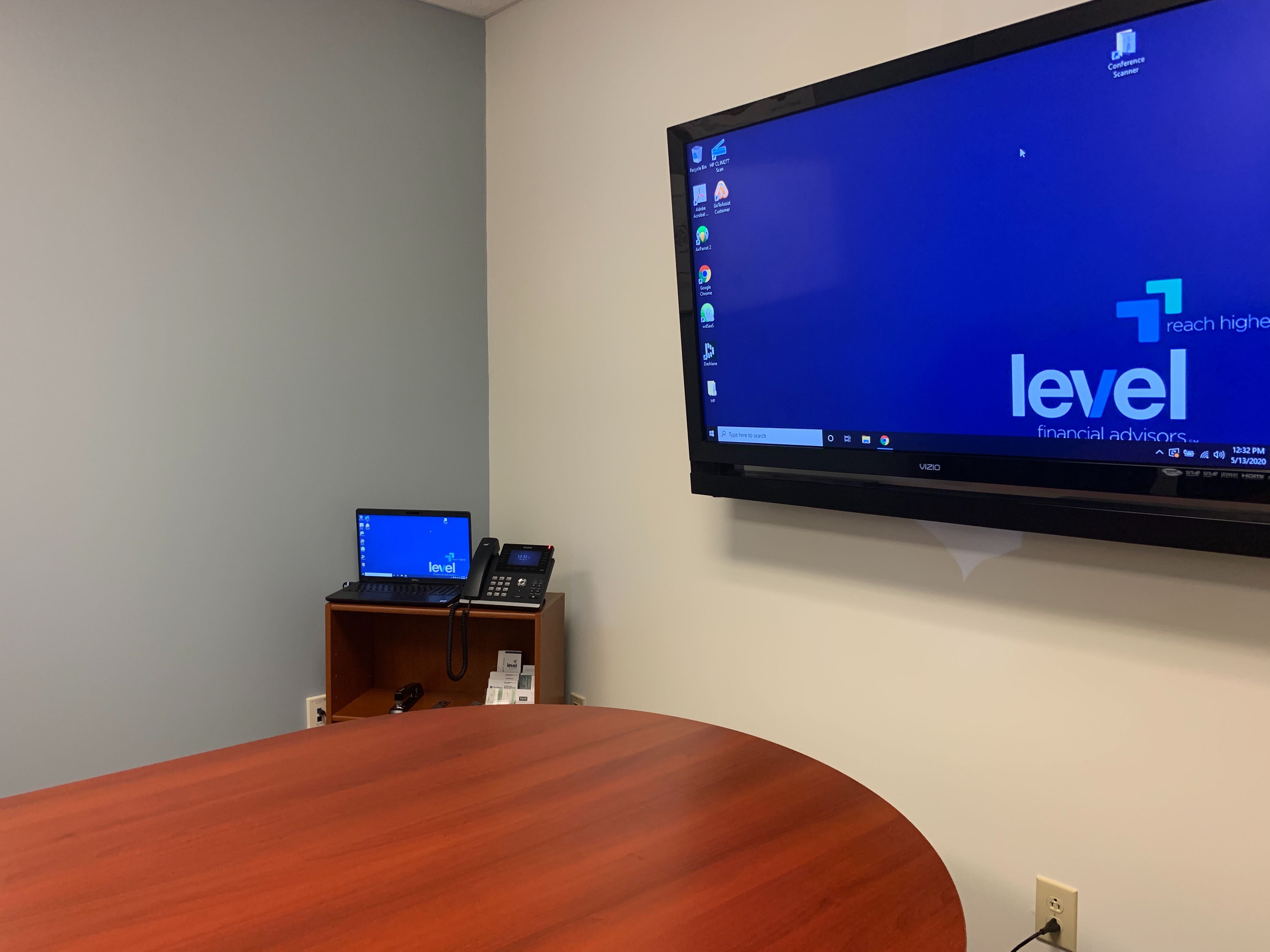 We are pleased to announce that we will begin offering in-person meetings starting July 15, 2020 at both our Amherst and Hamburg offices.  We will also continue to offer web conference meetings and digital transaction tools as we have throughout the crisis. Clients can use the same tools they have used during the pandemic to schedule in-person, phone, or Zoom meetings with their advisor.
To protect the health and safety of all visitors to our offices, we have put the following protocols in place for in-person meetings.
All visitors and employees are required to wear a mask when entering the building. Masks are required when individuals cannot be six feet apart while in the office.  It is up to the discretion of each visitor if they would like to wear their mask during meetings with their advisor, or if they would like their advisor to wear their mask during the meeting. Please ask your advisor at the beginning of your meeting.
Level Financial Advisors has an updated Covid-19 Reopening Plan in place and has certified to the New York State Department of Labor that we are in compliance with all requirements. In many cases, we have gone beyond those requirements.
A maximum of four people will be allowed in any conference room in order to retain social distancing practices.
All visitors will be required to undergo a temperature check and answer Covid-19 related health questions before their meeting.
Conference room tables and chairs are cleaned before and after each meeting. A certification of that cleaning will be visible on the conference table at the beginning of your meeting.
Rest rooms in the building will be open for emergency use only.
We will continue to provide coffee and water upon request, but in single-use recyclable containers.
We provide gloves, masks, disinfectant and/or hand sanitizer in all conference rooms and common areas.
Pens and pads are provided for note taking in zip-locked, prepacked bags that have not been touched for at least 72 hours. Each bag is time-stamped with the date it is packed.
We understand there is great uncertainty and anxiety surrounding this pandemic.  We will continue to evolve in our planning as we learn more, while following state and CDC guidelines.  As always, we welcome your suggestions and feedback as we navigate the challenges of the Covid-19 crisis.  Please feel free to reach out to us anytime at 716-634-6113.