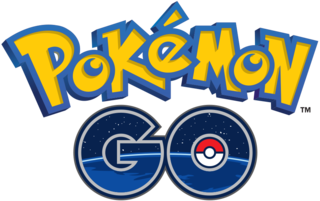 Pokemon Go has been downloaded by millions in the U.S. and every day the number of users continues to rise as it is released across the globe. For those that don't know, the hit app sends you on a quest for "Pokemon" in your neighborhood, down streets you always knew existed but never had a reason to walk down, searching for elusive fictional creatures.  The app has been criticized for distracting its users and potentially putting them in harm's way, but it has also been praised as revolutionary and innovative, bringing gaming to a new level of reality.
The excitement and lure of the game were almost as hard to ignore as what happened to Nintendo's stock price since the game's release. The struggling tech company saw an unprecedented increase that hit a 52 week high on Monday July 18th; shares more than doubled to $38.25 from a 52 week low of $15.34 in January 2016.
NTDOY Stock Prices YTD
The good news stopped on Friday when Nintendo announced that they own only 32% of The Pokemon Company, thus limiting the full impact on their earnings. Nintendo went on to say that revenue expected from Pokemon Go was already figured into the company's previous financial forecasts.   The stock plummeted 24% from Monday's high to close at $29 a share, erasing billions in market capitalization.
Clearly, following Nintendo was a fun and exciting Pokemon-catching roller coaster ride. Unfortunately, sometimes what is glamorous and fun is not the best for your bottom line. For some investors, hindsight truly is 20/20.  Anyone who bought Nintendo at last week's high made a poor market timing decision.   Looking to offset their losses, investors may have  turned to Niantic, the software company that developed Pokemon Go, only to be disappointed again;  the company is privately held and not available for public stock purchase.
Of course the lesson here is simple:  As tempting as it is to follow the hot topic of the week, investors should stay focused on comprehensive, low-cost mutual funds that diversify their holdings and protect against this type of short-term volatility. It is not as exciting as searching for fictional creatures, but it helps alleviate the risk in trying to pick the stock that might be the next big thing.
Elise Murphy, CFP®
Read More About Elise Here