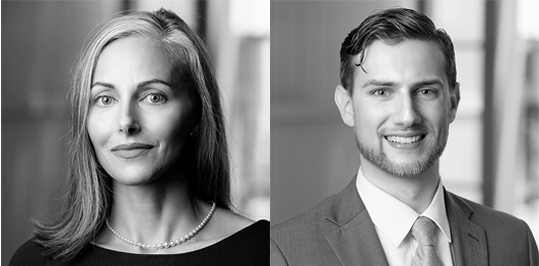 PRESS RELEASE
Amherst, NY: Level Financial Advisors has hired Robert Decker as a Financial Planning Associate and Ann Marie Salerno as a Client Services Specialist at the fee-only investment management and financial planning firm.
Mr. Decker graduated from the University at Buffalo in 2017 achieving a Bachelor of Science in Business Administration with a concentration in finance. Prior to joining the firm, Decker worked as a Credit Portfolio Analyst with Citi Bank in Buffalo. He also held positions with HSBC and interned with Northwestern Mutual.
Mr. Decker will assist in client meetings, preparing financial plans and researching strategies to help clients save money, reduce taxes, and improve their financial lives. He will also contribute to the firm's financial planning and investment committees and work on special projects while working towards his CFP® certification.
Mr. Decker is a member of the Financial Planning Association of Western New York. He is a native of Syracuse, NY and resides in West Seneca with his wife.
Ann Marie Salerno joins Level after fifteen years at Design Studio at MWT in Buffalo.  She is a 1998 graduate of Purdue University where she received a Bachelor of Arts in Psychology.  Prior to her career with MWT, she held various operational roles with companies in Buffalo and Charlotte, NC.  She will assist the firm's operations department with various administrative activities including working with clients on daily requests.
Level manages $408 million in assets for 615 households and is based in Amherst, NY. The firm has been in business since 1979 and recently opened a satellite office in Hamburg, NY.