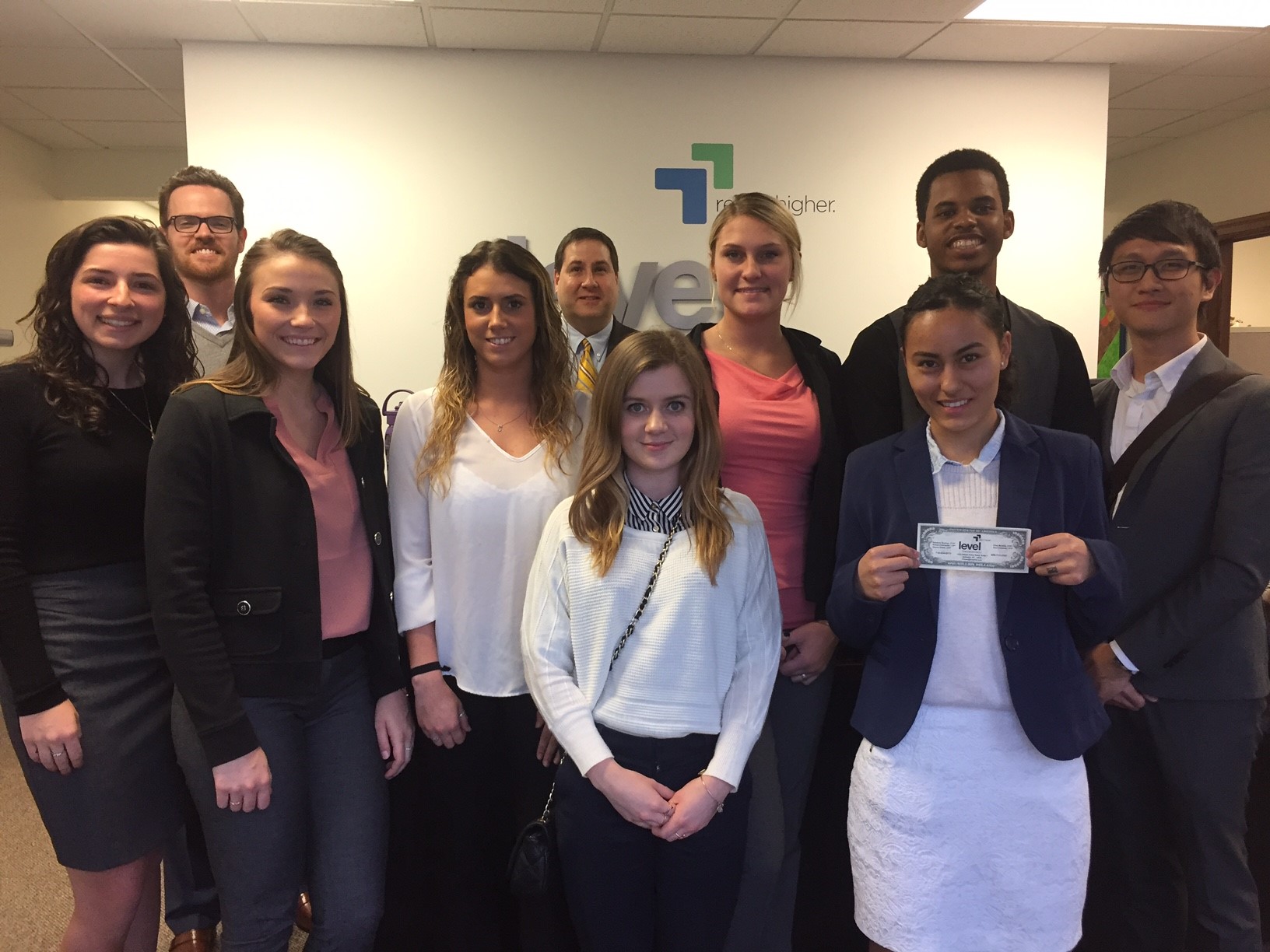 A group of students from Alfred State's Financial Planning program (BBA) visited Level's Amherst offices to learn more about the industry and what it means to be a fee-only, fiduciary advisory firm.  The group, led by Alfred professor Scott DuMond, participated in a conference with Level's Chief Operating Officer Mike Heburn, Vice President, Steven Elwell, CFP®, and Financial Planning Associate, Alanna Conciardo.  Both Steven and Alanna are graduates of Alfred's financial planning program.
The planned "field trip" is part of a continuing relationship with Level and Alfred State University.  Four of the firm's 7 professionals are linked to the program, including Senior Financial Advisor, Win Jacob, CFP®, who began the program and taught with the school before starting his own firm and later joining Level.
The group discussed practice management, compliance, and various financial planning and investment techniques used by Level to serve its nearly 600 clients.