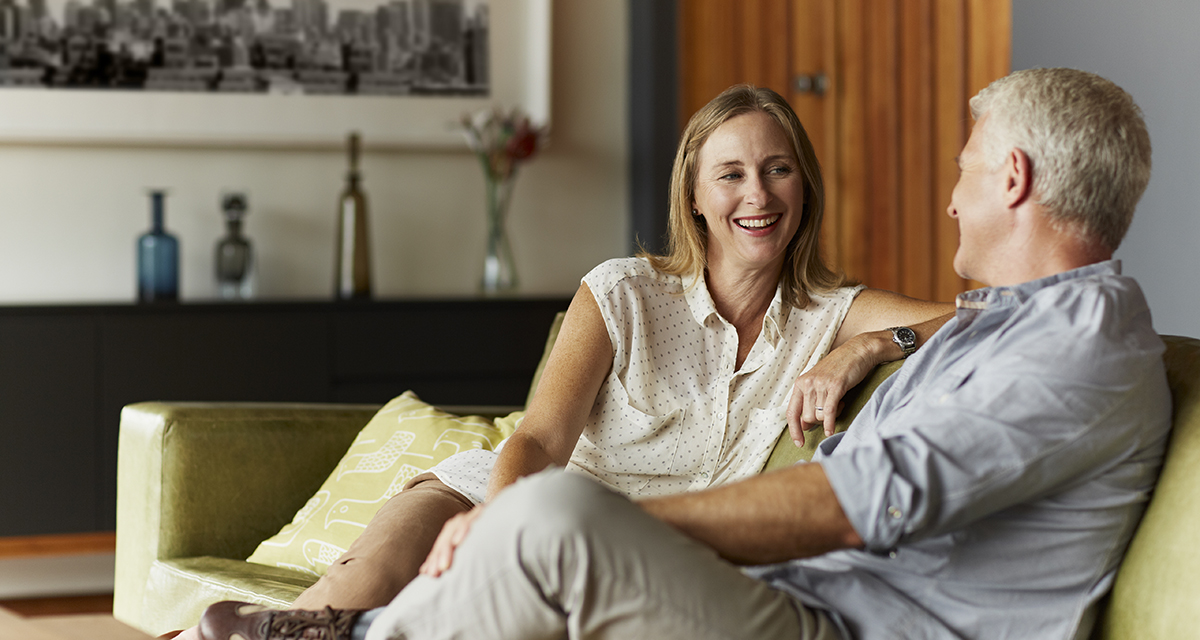 All too often, people assume that once they start saving for retirement, the rest will fall into place. But the truth is, to ensure a comfortable retirement, you need to plan ahead. And that means finding the right financial advisor to help you navigate the many decisions about how to save, invest, and spend your money.
Maybe you already have an advisor. Or maybe you're just beginning to search for one. In either case, here are four things a financial advisor should be doing for you:
1. Encouraging you to focus on your life goals, not just your financial assets
Thoughtful planning begins with gathering personal information that connects your financial resources with your goals. To elicit details about your priorities and lifestyle choices, an advisor should ask you questions like these:
What does having enough money mean to you?
What kind of life do you want to have in retirement?
How often do you expect to eat out?
How often do you plan to take a vacation?
What large expenses might be in your future? A dream trip? A second home? A family wedding?
How important is it to spend time with grandchildren and extended family who may live out of town?
How important is it to give back through charity?
A long-term plan should paint a vivid and realistic picture of who you are as a person, what you value in life, and how you intend to afford your ideal lifestyle after you stop working. Putting that plan into action will help you optimize your retirement life with the resources you have.
2. Using evidence-based investing and smart tax-planning strategies
Evidence-based investing delivers solutions that are best for you, not your financial advisor. An advisor shouldn't pressure you to choose products that will earn them a commission, especially if those products don't support your retirement goals. In fact, the best approach is to be investment-agnostic, which means the advisor is acting in a completely independent manner and has no conflicts of interest. And although there's no way to predict how tax laws may change in the coming years, a good financial planning expert will arm you with some specific strategies to ease your future tax burden and maximize your retirement income. If an advisor doesn't talk to you about expense ratios, tax loss harvesting, and Roth IRA conversions, you might want to ask why not.
3. Staying in touch and meeting with you regularly
If you already have an advisor, when was the last time they set up a meeting or gave you a call? Working with a financial advisor shouldn't be a one-time transaction. Instead, you want an ongoing professional relationship built on consistent communication and mutual trust. Your advisor should have a holistic sense of who you are and why you're looking forward to retirement. They should spend time learning your unique circumstances and then work with you to ensure the plan aligns with your needs. And when it no longer does, they won't be afraid to tell you that it's time to make some adjustments.
4. Reminding you that a plan is meant to be flexible, not set in stone
"Life is what happens to you while you're busy making other plans," as John Lennon once sang. And because life is unpredictable, your goals and priorities will undoubtedly change. This holds true for any retirement plan you create, either with or without the help of a financial advisor.
"Think of your retirement plan as a flight plan," explains Michael Angelucci, a financial advisor at Level. "It's fine until the wheels leave the ground. But once you're in the air, you can't expect a comfortable cruising altitude the entire way. You have to be ready to adjust to any sudden change in wind patterns or other turbulence."
Indeed, a good advisor is like a co-pilot, navigating and helping you make adjustments as you go. For instance, if the market takes a downturn, you can respond by prioritizing and spending less. When it rebounds, you can resume your normal spending habits.
The bottom line? An achievable plan is designed to be flexible—because ultimately, your life determines the plan, not the other way around.
Looking for a trusted financial advisor to help you with your retirement plan?
At Level, we know the value of a comprehensive plan that identifies long-term goals and anticipates any surprises along the way. We also understand the importance of open communication. We meet with each client to discuss their priorities, hopes, and dreams for the future—and how retirement fits in. Feel free to reach out to us. We're ready to discuss your goals and what you need to do to achieve them. Click here to set up a free consultation or call 716-634-6113.
About Level Financial Advisors
Since 1979, Level has helped countless individuals and families in the greater Buffalo area retire with dignity, achieve their financial goals, manage their wealth, minimize taxes, and leave behind a legacy. And unlike other so-called financial "advisors," our CERTIFIED FINANCIAL PLANNER™ professionals are fiduciaries in the truest sense. We aren't compensated for the products we sell, and we don't work on commission, so you can be confident our advice is in service of your goals—not our own bottom line.