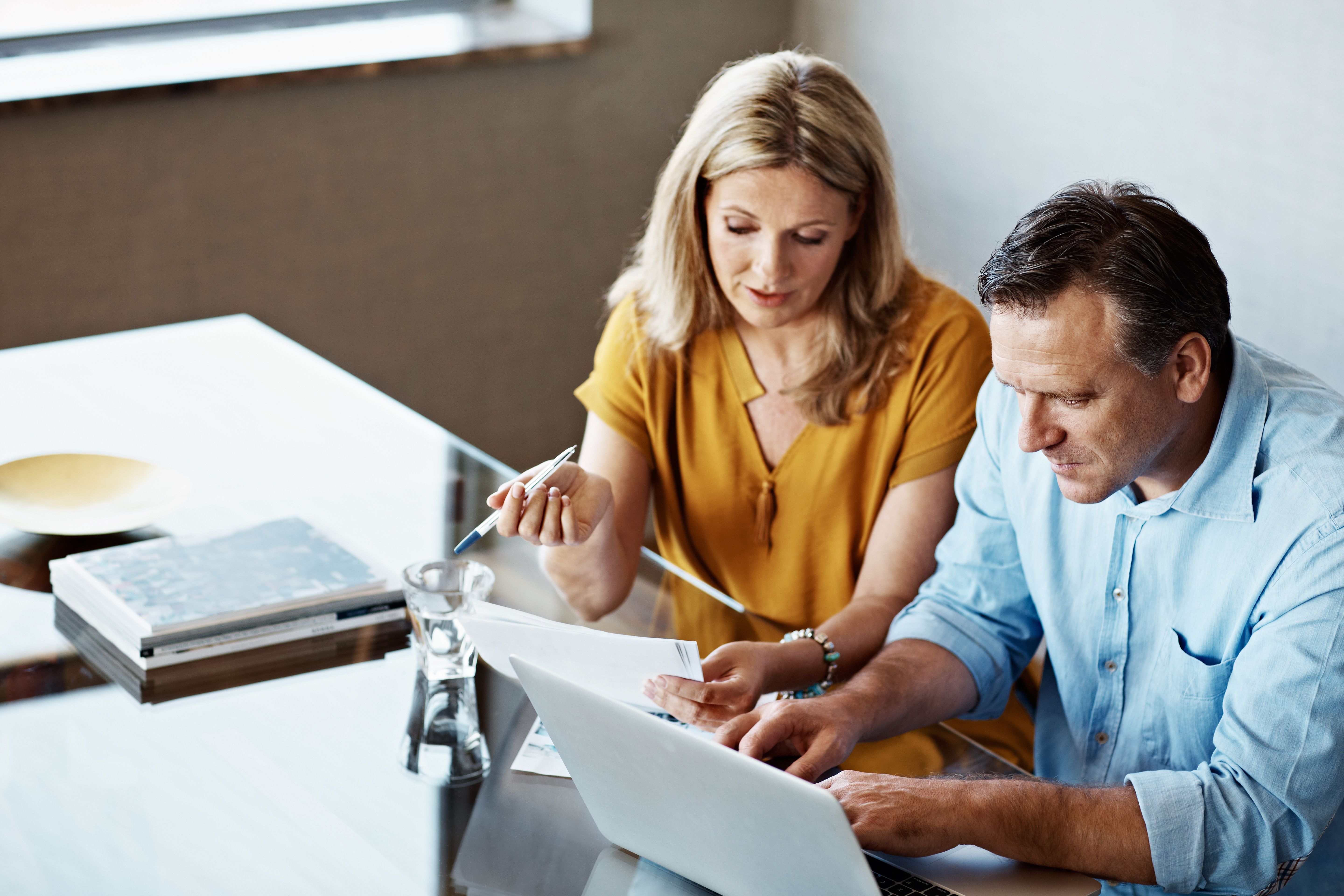 One of the benefits of financial planning is proactively preparing for periods of financial instability and chaos. Clearly, we are in such a period as all of us are experiencing the full range of anxiety and insecurity caused by:
The health risk to ourselves and our loved ones.
The sense of isolation and disruption.
The financial impact on our income and investments.
The fear of the unknown; this is unprecedented!
Let's acknowledge that the specific nature of the pandemic and the emotional impact of being isolated were not factors that many folks anticipated or planned for. And while it is impossible to avoid the emotional discomfort, we can gain some measure of security by applying logic, research, and smart strategy to the things we can control, especially within our finances.
The economic impacts of this crisis have been experienced before and a good financial plan can address these periods of instability and chaos even if they are prolonged. Historical research gives us a road map of how recessionary periods have played out and how to weather the storm as efficiently as possible. With our technology, we can model worst case scenarios and prepare a game plan to cope.
The financial effects of the crisis were rapid and deep. At this point in time, it is impossible to precisely predict just how long it will take to return to normal or even what the new normal will look like. Here are some common questions:
Where will I get the cash needed for income?
Should I make changes to my investment strategy?
Will I be able to retire on schedule?
If retired, how do I protect my retirement nest egg and avoid running out of money?
A financial plan should address all aspects of our financial lives, but here are some basic "triage "steps to consider within the context of our current circumstances.
Cash Management and Budgeting:
Determine your real budget – the must-haves.
If you have experienced a layoff or reduction in compensation- what is your new net cash flow (monthly income minus must have expenses)?
Research the provisions of the CARES Act to determine what benefits may be available to replace missing income to your family or provide needed liquidity.
Create a worst case scenario model: Identify where income or needed liquidity will come from if the crisis is prolonged.
Conserve/build cash position.
Investment Planning:
Maintain investment discipline. While it is disturbing to see stock values drop, historical data tells us that stock prices will recover within a predictable time period after a recession. Selling stocks during the downturn is the "big mistake" to be avoided where possible.
If close to or in retirement, maintain a well-diversified portfolio with sufficient fixed income assets (safe bonds and cash) to support your need for income over a number of years to avoid liquidating stocks at the wrong time.
Caution: Target Date mutual funds are excellent and popular accumulation investment choices within retirement accounts, but not so good for distributing income. Each share contains both stocks and bonds and if sold for income currently, will liquidate your stocks when they are down. If distributing income, consider reallocating your Target Date funds into their separate stock and bond based components first so that you can liquidate only the bond based funds currently.
Retirement Planning:
Create a retirement income projection which models your entire retirement. Factor in a "worst case scenario" for the current crisis. This will take some courage, but will bring much clarity and form the basis for informed decision making.
Formulate a tax efficient strategy for distributing income during retirement from the various tax buckets (pretax, ROTH, etc.). Every dollar of tax savings will enhance your security.
If there is one silver lining to our current sheltering-in-place reality, many of us have additional time on our hands that could be used to engage in the financial planning process.
At Level Financial Advisors, we have the capacity to work with you virtually and would welcome the opportunity to help you navigate efficiently through this crisis and beyond. Please contact us to schedule a complimentary discovery meeting to explore how we can help you create a big picture plan to make your money last.
Winfred Jacob, CFP®
Senior Financial Advisor