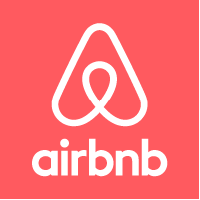 Are you coming up short on saving for retirement, or worse yet, coming up short on paying for a retirement you are already in?  If you answered "yes" to that question and you have an unused bedroom, you may be sitting on, or rather, sleeping on the answer.
Airbnb is a peer-to-peer online marketplace that allows residential property owners to rent out a room, or their entire home, to individuals looking for short-term lodging.  Think of it as a way to make money off your home like it's an unofficial hotel.   Airbnb.com says they have 2 million+ listings in over 191 countries, so this is a serious business.
Let's say your CERTIFIED FINANCIAL PLANNER™ professional is telling you that you need to save another $500 a month to get on track for the retirement you want.  You've scrutinized your budget and there is just no way to come up with that money.  If you were able to rent out a spare bedroom on Airbnb for a net of $50 a night, you would only have to rent that room out for 10 nights a month to hit your savings goal.
Notice that I said "net of $50 a night."  If you rent the space for more than 14 days in a year, proceeds from Airbnb have to be included in your gross income and taxes will be paid.  The good news is that you can deduct all "ordinary and necessary expenses" of renting out the space.  New guest towels and bedsheets, a welcome gift bottle of wine, cleaning supplies: these are all expenses that can be deducted against the gross income from Airbnb.  You can even deduct a portion of your mortgage interest and property taxes based on how big the rented room is compared to your entire residence.  Make sure to talk to your CPA if you are considering becoming an Airbnb host.
As with anything, there are other issues that should be considered before deciding to become an Airbnb host.  All hosts are covered by a $1 million dollar liability insurance policy provided by Airbnb, but you should still check with your insurance agent about other risk exposures or policy exclusions.  The legal landscape also needs to be looked at specific to your state and your city.  Just last week, New York Governor Andrew Cuomo signed into law a bill that affects Airbnb listings in New York where the host isn't staying at the residence at the same time as the guest.
Perhaps your largest consideration will be whether you are comfortable with someone you don't know in your home or apartment.  Thankfully, Airbnb provides the ability for hosts to be rated by guests and for guests to be rated by hosts.  As the host, you will be accepting or declining a potential reservation and you can use the guest's profile and past hosts' comments to help you make that decision.
If you are looking for a creative way to help save for retirement, or even to increase your income in retirement, consider renting out your spare bedroom on Airbnb.  Who knows, maybe you will even become good friends with some of your guests – people from all across the world.
***The preceding blog post should not be construed as an endorsement or recommendation of any specific rental service.  Consumers should always research competitive services and consider one that meets their criteria as a provider.