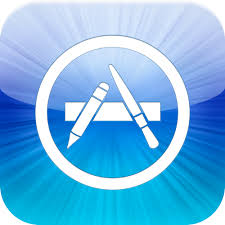 Apps are designed to make our lives easier and more functional. But it is hard to find the best apps among the thousands of those available for download. Here are my top three picks for best free personal finance apps.
Credit Karma is an easy way to obtain your credit score and, just like the commercial says, it's really free! The app relies on advertisements from credit cards and personal loans for revenue.  The advertisements are based on algorithms to show you ads they think would be interesting to you based on your situation. Credit Karma isn't the only free way to get a peek at how lenders view your creditworthiness. The Federal Trade Commission allows you to receive one free copy of your credit report once per year from each of the 3 credit reporting agencies. However, this report is only a copy of your report, it does not provide your score and we can't deny knowing your score is far more interesting.
By creating an account, providing basic information, and confirming your identity you are all set to start getting your score from TransUnion and Equifax. The scores are updated weekly. The app also helps you understand the factors that determine your score. Some of them include your utilization rate, payment history, and number of accounts you have open. It also gives guidance on what factors have a higher impact on your credit score than others. For example, credit utilization rate has a higher impact on your score than the number of accounts you have. The app shows you all open accounts so you can monitor it periodically to make sure no one opens fraudulent credit lines with your personal information.  The app will also alert you of any significant changes.
Mint: Personal Finance & Money
Mint is an app that tracks your cash flow and net worth. It integrates all your assets, such as bank accounts, investments accounts, and personal property. It does the same for your liabilities, including loans, mortgages, and credit cards. Mint has the ability to help you budget and track where you spend your income. It automatically categorizes your spending and you can add new categories; it will also alert you when it is unable to categorize a transaction.  From there you can set budgets for various spending categories, like rent and groceries, to see where your finances are at any given time. On the trends tab you get a quick picture of where you have been and where you are going. You are able to simply see if you debts are going down over time, and if your assets are going up. Mint also has several goal features and built-in calculators to help you determine the amount of savings and time it would take to pay off debt, save for an emergency, buy a home and more.
How does it get all this information about you?  You have to tell Mint your various usernames, passwords, and security question answers from your financial institutions. Security of your data is a consideration and according to Mint's website they use multi-layer encryption to protect your information and require minimal personally identifiable information. Intuit owns Mint along with other popular software like TurboTax and Quickbooks that have to keep personal information safe.  Mint works much like Credit Karma and gets revenue from ads. Mint also offers you a free credit score from Equifax. The reports are quarterly. If you want more robust credit monitoring features from Mint the extra service costs $196.99 per month.
Venmo, owned by PayPal, is one of the simplest ways to send and receive money from friends and family. Venmo is an easy solution to splitting the bill and paying back friends in a world where carrying cash and check books around is increasingly rare.  Once you set up the account you can send money with a few quick taps on your smart phone.
To sign up for an account you have the option to manually register or register with Facebook. If you register with Facebook, Venmo will connect you with you Facebook friends who are using the app.  After setup, you can link your favorite bank account, debit, or credit card. To send funds, simply select the friend you would like to send money to, enter the amount, and enter a note about what the transaction is for.
You can even share who you paid and the reason you paid them to your Venmo friends or the Venmo public. Usually, it is Venmo culture to enter a comical reason or an explanation written only in emojis. It makes for the most entertaining feed of financial transactions you will ever see!  Of course you can also receive funds. Venmo sends an alert when someone pays you and you can choose when to then send the funds to your bank account.
There are some limits.  You can send up to $299.99 per transaction and $299.99 per week with Venmo. If you take some additional steps to confirm your identity you can send $2,999.99 per transaction and $2,999.99 per week. Sending money using your bank account is free but if you use a credit card they will charge a 3% fee which is fairly common in the bill pay world.
Elise Murphy, CFP®
DISCLAIMER:  The preceding should not be regarded as investment advice or as a recommendation regarding any particular security or course of action. Opinions expressed herein are current opinions as of the date appearing in this material only and are subject to change without notice.  Investors should do their own research before using personal finance applications.