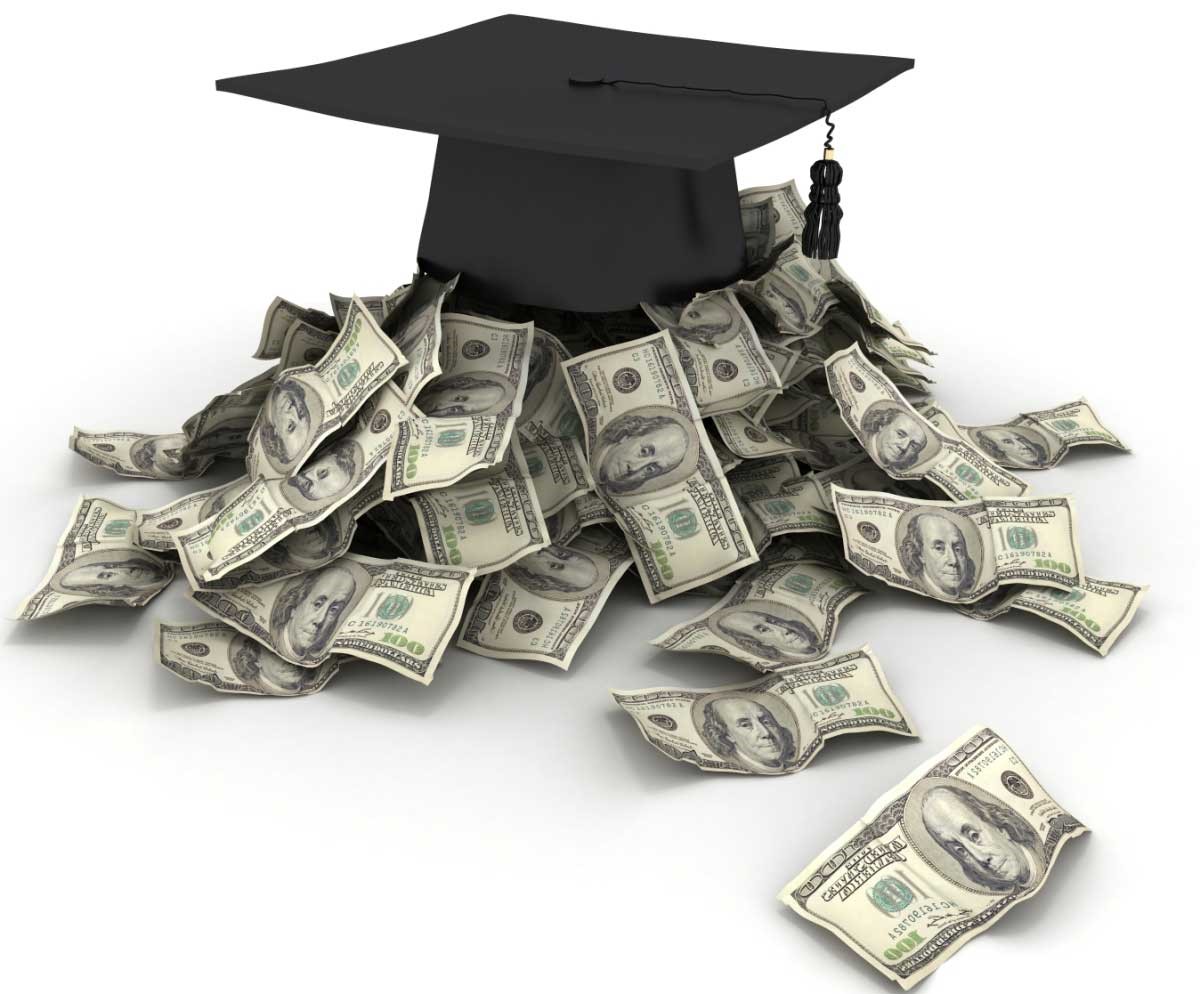 The average student loan debt for an individual graduating from a 4-year New York State institution in 2015 was $30,104, according to a state-by-state study by the Institute for College Access & Success. This number increased 4% from 2014 and is expected to continue to rise in future years, according to industry experts. In an economic environment where it is nearly impossible to attain a high-paying job without a college degree, student loan debt is increasingly affecting the country's financial health.
There is some good news, however.  The availability of refinancing tools for students to manage and minimize their debt after graduation is on the rise. Refinancing student loans is very similar to refinancing a mortgage. Banks will start by looking at your credit score, annual income, savings, and college degree type to determine if you are eligible for refinancing and possible loan consolidation opportunities. Refinancing is possible for both private and federal student loans, resulting in lower interest rates, a decreased monthly payment, or both! You can also apply with a cosigner to increase your chances of being approved, and in some cases, lower your interest rate. Some banks are even offering this for parents of Bachelor's degree holders in order to help manage the burden on parents who took out loans in order to finance their child's education.
For example, let's say you have $50,000 in student loans from a private lender with an interest rate of 9% and you picked a payment plan with a term of 10 years. If you refinance to a 5% interest rate and all other variables stay the same you would save around $103 a month and over $12,000 over the life of the loan. The savings will differ depending on the variables of your specific loan, but this opportunity could potentially make a significant difference in your student loan debt.
Many banks offer a refinancing package. One resource to make sense of all the offerings available to borrowers is Student Loan Hero. They have recently identified six top banks and lenders offering this packages with the following features:
| | | | | | |
| --- | --- | --- | --- | --- | --- |
| Lender | Rates | Fixed and Variable Rates Available | Term in Years | Undergrad & Grad Available | Private & Federal Loans Eligible |
| | 6.34-7.20% | X | 5,7,10,15,20 | X | X |
| | 2.24-6.74% | X | 5,7,10,15,20 | X | X |
| | 2.14-7.45% | X | 5 to 20 | X | X |
| | 2.22-7.74% | X | 5,7,10,15,20 | X | X |
| | 1.97-7.26% | X | 5,7,10,15,20 | X | X |
| | 2.14-7.99% | X | 5,10,15,20 | X | X |
*Rates are highly dependent on factors mentioned above such as credit score, annual income, etc.
How do you know if refinancing makes sense for you? It is certainly not for everyone. While refinancing can save you money, it may eliminate certain benefits that come with federal student loans. For example, you could lose out on income-driven repayment plans or loan forgiveness commonly offered with government loans.
It is important to compare the savings benefit of refinancing to that from an income-driven repayment plan. Income-driven repayment plans are designed to make student loan debt more manageable by reducing your monthly payment to a level which is intended to be affordable based on your income and family size. The federal government is currently offering four plan options to choose from. In order to qualify you must fill out a plan application. Most federal student loans are eligible for at least one of these plans.
The eligibility for a federal employee student loan forgiveness program will be forfeited with refinancing to a private loan. If you are a candidate for a government-based job (e.g. some states offer forgiveness for taking teaching jobs in rural districts), you may want to forgo refinancing.
There is something else to consider:  federal loans are fixed rate loans, guaranteed to maintain the same interest rate during the repayment period. Private lenders offer both fixed and variable rates so it's important to read the fine print and know the terms of your loan when deciding to refinance.
For more information about refinancing rules and regulations for federal loans, you can visit www.studentloans.gov and visit the web resource section of our website at www.levelfa.com/web-resources/