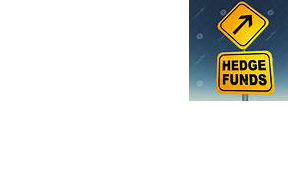 A rapidly waning 2015 hasn't been kind to most investors. World stock markets have been depressed by falling energy prices, while bond markets have been lackluster due to rising interest rates.
A well-diversified mutual fund investor is probably down anywhere from 2% to 5% this year, depending on the investor's risk level.
It turns out that's pretty darned good when compared to returns on some of the largest hedge funds used by wealthy investors. Famous hedge fund managers like Bill Ackman, David Einhorn, and Larry Robbins racked up double-digit losses during the year, according to a new report by HSBC Bank.
It seems ironic since hedge funds are supposed to be run by the best and brightest investment minds. And those professional hedge fund managers aren't held back by the regulatory constraints placed on mutual funds. They are allowed to take extra risks in order to bring high returns home to their well-heeled clients.
The latest HSBC Bank report on hedge fund performance shows Ackman's Pershing Square fund was down 19.5% for the year. Einhorn's Greenlight Capital fund lost 20%, while Robbins' Glenview Capital Management fund lost 17%.
Adding insult to injury, hedge fund investors pay higher fees than do retail investors. Hedge funds charge a minimum annual management fee of 2%, and, in periods during which the funds make money, they take another 20% of each investor's profit.
Richard Schroeder, CFP®, Dec. 29, 2015