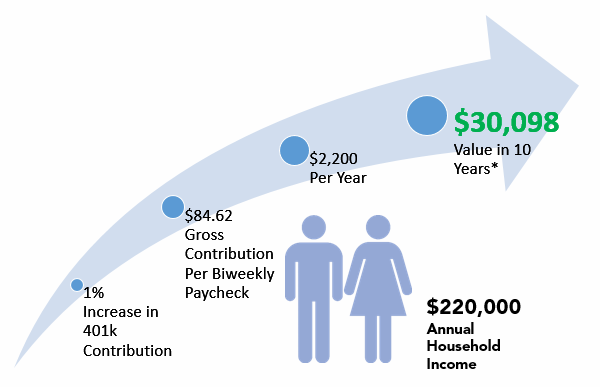 The vast majority of American taxpayers are about to experience a rare event; their paychecks are most likely getting larger in 2018, even if their salaries haven't changed.  This is because the Tax Cuts and Job Act (TCJA) passed in December comes with a slew of once-every-few-decades tax law changes, including lower tax rates for most individuals.  The IRS, every accountant in America, and employers, are scrambling to adjust to the new tax law.
One adjustment that has to be made and must be in place for all employers by February 15th is utilizing new withholding tables for paychecks.  These tables dictate how much tax your employers or payroll providers must hold back from each paycheck you receive.  Because tax rates under the TCJA are lower, most individuals will experience lower amounts of tax withheld from their paychecks.  This means that you should expect your take home pay to increase when the lower withholding rates go into effect at your employer.
Most of us know that we should be saving more for our retirements, but that is easier said than done.  This potential increase in your take home pay is the perfect opportunity to increase your retirement savings a bit without feeling the effect in your paycheck.  It's even possible that you could increase your 401k contribution rate by 1% and still see a net paycheck increase.  You should consult your tax professional or financial planner if you want to make sure your 401k contribution increase matches up with your expected paycheck increase.
Consider the following examples of the long term effect of increasing your 401k contribution rate by just 1%:
As you can see, a small change today can result in big difference down the road.  Make that change now and take control of your financial future.
Paul Coleman, CFP®
Financial Advisor
Level Financial Advisors is not responsible for the accuracy of any calculations in this example. The illustrations provided are fictional and are meant for educational purposes only.  Investment return calculations are for illustration purposes only.  Level Financial Advisors cannot guarantee or predict what will occur with any investments. This article should not be considered advice on any investments or investment strategy. Individuals should consult their financial advisor for advice regarding their personal situation.